HOME
> 10th Auto Expo 2010, New Delhi, India
10th Auto Expo 2010, New Delhi, India
"Photo / Video Report" (by FOURIN research team)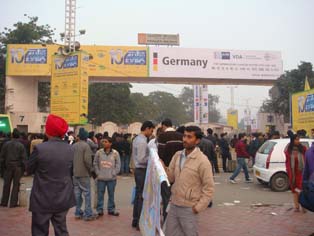 Auto Expo Main Gate (Pragati Maidan)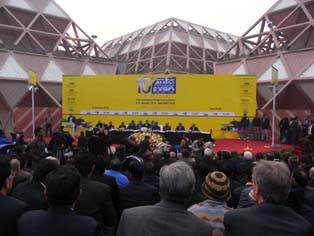 Auto Expo 2010 Opening Ceremony
A highlight event for India's automotive industry, New Delhi Auto Expo 2010 was held from January 6 to 11, 2010, with a press day on January 5. Being the tenth edition, the show attracted over 2,100 enterprises from both India and abroad exhibiting vehicle and parts products, culminating in the biggest event to date. The number of exhibiting enterprises, according to the Society of Indian Automobile Manufacturers (SIAM), ranks third behind similar global automotive shows in Frankfurt and Shanghai, highlighting the recent surge within India's vehicle market. Moreover, an estimated turnout of around 2 million visitors to the show (NAAIS is forecasting 1 million visitors to its year this show) shows the rising interest in cars among Indian consumers.
Among the more than 100 four-wheel vehicles on display, ten world premieres were held, including Maruti Suzuki's Concept rIII (compact MPV) and Eeco(light van), Tata Motors' Aria (MPV), Venture (light van) and Magic Iris (small public transport vehicle), Mahindra & Mahindra's Maxximo (light-duty truck), Toyota's Etios (small passenger car) and Honda's New Small Concept (small passenger car). Overall, while new automakers emphasized their stance focusing on new small vehicles, on the other hand, Maruti Suzuki and Tata Motors delivered MPVs, indicating aims to meet a wide cross-section of demand projected to become more diverse as the market expands. Moreover, automakers also detailed sales plans and development progress for respective electric vehicles (EV) and hybrid vehicles (HEV), appealing undertakings to reduce environmental impact.
Following are images of main content of the show.
January 12, 2010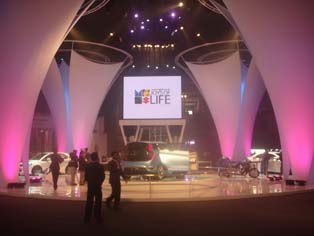 Maruti Suzuki Booth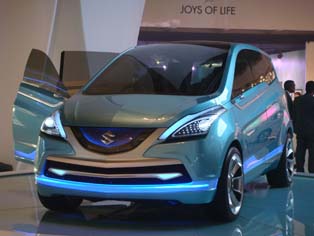 Maruti Suzuki rIII (World Premiere), MPV Concept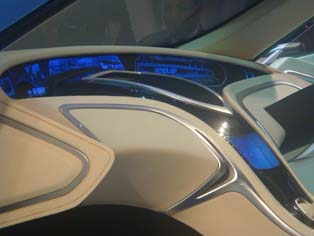 Maruti Suzuki rIII's Interior
Maruti Suzuki EECO (World Premiere), The successor of the Versa, priced 259 thousand rupees at the initial launch.(pictured Mr. Shinzo Nakanishi, President)

Presentation of the Maruti Suzuki EECO
※ Sound plays during video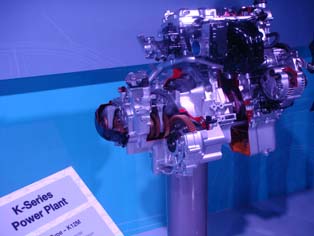 Maruti Suzuki's KB Series Engine, used for the A-Star, the Ritz and other models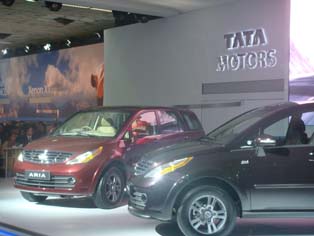 Tata Motors Aria (World Premiere) to be launched in 2010. It competes against the Toyota Innova and Mahindra Xylo.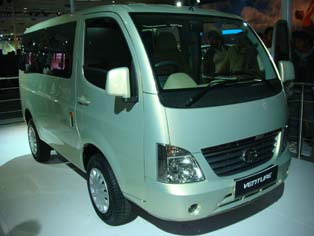 Tata Venture (World Premiere), a multi-purpose van to be launched in 2010.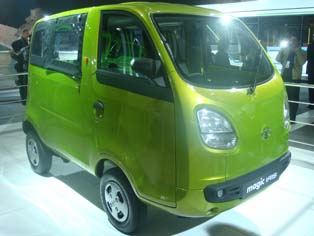 Tata Magic Iris (World Premiere), a small commercial vehicle to be launched in 2010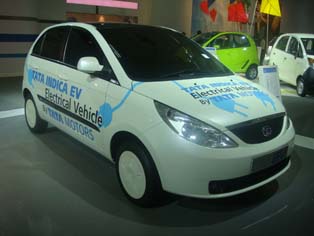 Tata Indica Vista EV, which would be sold in Northern Europe and U.K.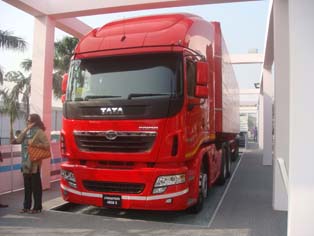 Tata Prema World Truck Series, launched in November 2009.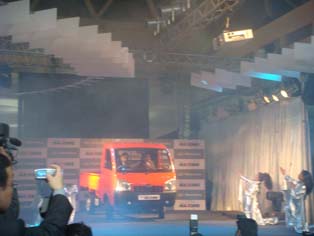 Mahindra Maxximo (World Premiere) small truck, to be launched at the end of January 2010.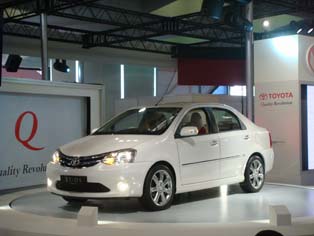 Toyota Etios Sedan (World Premiere) powered by a 1.5L gasoline engine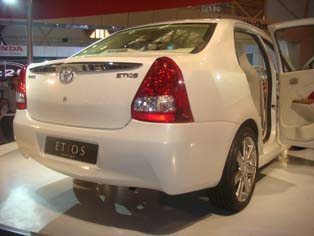 Toyota Etios Sedan (Back)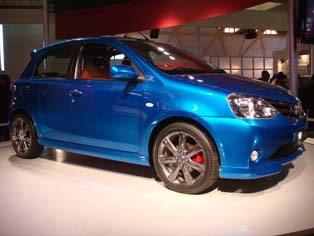 Toyota Etios Hatchback powered by a 1.2L engine. Production to start at the end of 2010.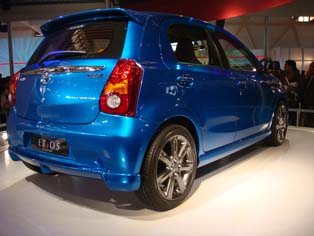 Toyota Etios Hatchback (Back)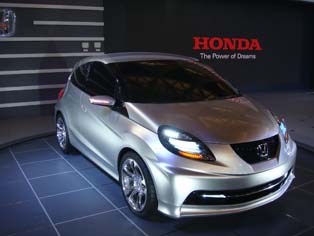 Honda's New Small Concept (World Premiere), which will be produced in India and Thailand from 2011.
Honda's Global Small Concept (Back)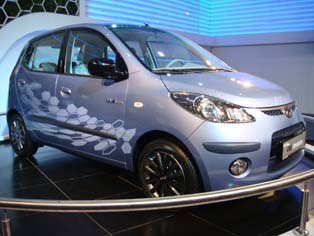 Hyundai i10 electric. Sales in India have not been decided.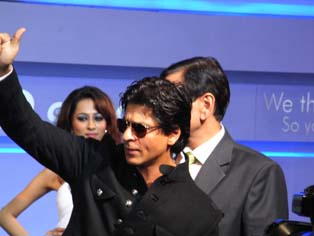 Hyundai Motor India's Brand Ambassador, Mr. Shah Rukh Khan (high-profile Bollywood star)

Hyundai's Press Presentation ※Sound plays during video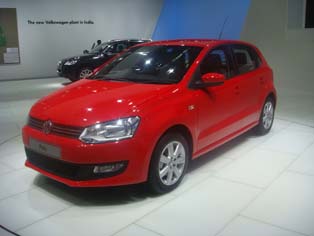 VW Polo, to be launched in March 2010 in India

Presentation of the VW Polo ※Sound plays during video
GM Beat, to be launched in January 2010 in India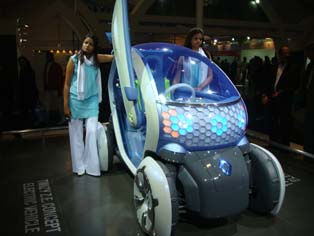 Renault Twizy (Concept), next-generation zero-emission transportation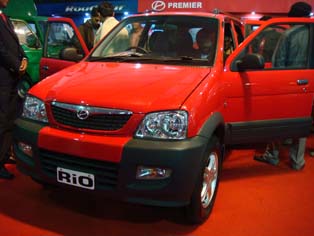 Premier Rio, a compact SUV with a diesel engine.