HOME
>
Shanghai Motor Show 2011
Shanghai Motor Show 2011
"Photo / Video Report" (by FOURIN research team)
Main Entrance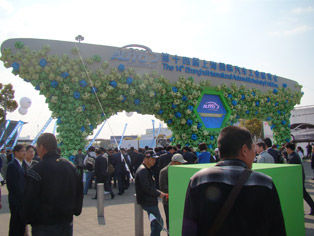 Visitor crowd on the first day at the South Entrance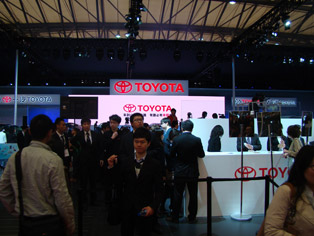 Symposium of Toyota Press release
FOURIN booth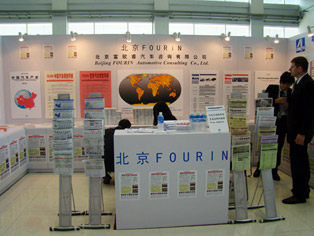 FOURIN booth (located in Media Corner)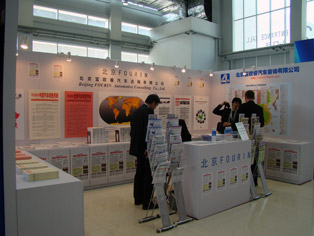 FOURIN booth (located in Media Corner)
The 14th Shanghai International Automobile Exhibition (Auto Shanghai 2011) opened from April 19th, with the first day for media attendance. "Innovation for Tomorrow" is the theme for Auto Shanghai this year, and with the largest booth space (some 230,000m²) and number of corporate exhibitors in attendance (approximately 2,000 companies) to date, 700,000 visitors are forecast to walk through the doors before the closing ceremony on April 28th. Since rising to become the biggest vehicle market in the world in 2009, the importance of selling cars in China continues to grow, witnessed by automakers positioning the country as a leading market. With this in mind, as a stage to promote and appeal products to the Chinese market, this year's show sees more than 1,100 vehicles on display, of which, 75 models making their world premiere.
Chinese automakers have been accelerating development of new products, and on display at Auto Shanghai are concept and regular production versions of independent brand models, including EVs. Utilizing the event to show off new technology, brands and products, Chinese automakers account for 56 of the total number of world premiere models unveiled. Moreover, local automakers, beginning with FAW, SAIC, Chang'an and Dongfeng, have made displays on behalf of respective groups, reflected in booth sizes being the largest ever. Of foreign automakers, the likes of Mercedes-Benz and BMW offered world premieres of their yet-to-be-released products, with displays of new-energy vehicles and cutaways of EV systems, indicating a stance geared heavily toward the Chinese market. Japanese automakers, such as Toyota, Honda and Nissan, despite recent production cutbacks due to parts supply shortage following the devastating Great East Japan Earthquake, are in attendance as in previous years.
Meanwhile, Auto Shanghai 2011 also sees the first-ever appearances of world-class design companies Pininfarina and ICONA, which are aiming to secure orders from Chinese automakers. Not only automakers, but automotive-related enterprises, including design and engineering firms, are clearly indicating a strong focus on the Chinese market. As such, it can be said that Auto Shanghai is providing a key test for the many global automotive-related companies looking to do business in China.
April 21, 2011
SAIC: MG5 Concept based on the Roewe 350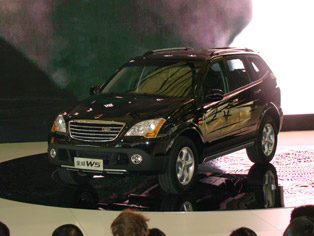 SAIC: World premiere of the W5 SUV jointly developed with Ssangyong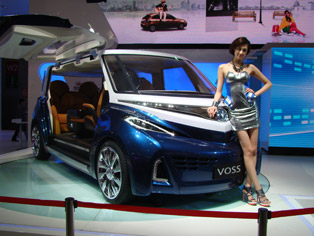 Chang'an: Debut of MPV advocating comfort and design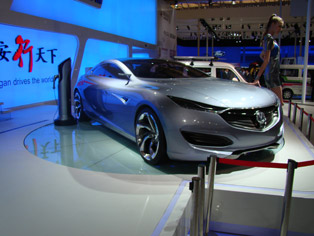 Chang'an: Clover EV Coupe appealing new-energy technology
Chang'an: Business model overview for EV lithium-ion recycling
Chang'an: Musicians draw in the visitors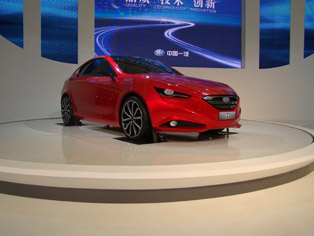 FAW: Debut of the GO Concept with heavy focus on design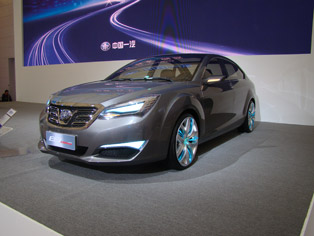 FAW: Premiere of the B90 high-end model, which has a 2,780mm wheelbase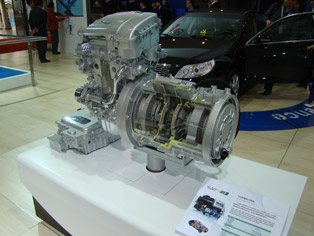 BYD: Cutaway display of plug-in hybrid system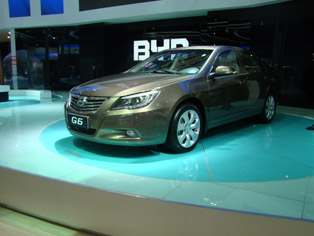 BYD: High-end G6 mid-size sedan, fitted with turbocharged direct injection and DCT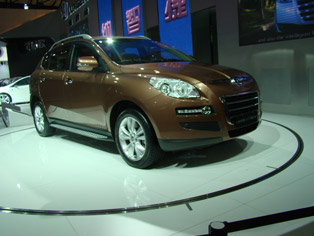 Dongfeng Yulon: Luxgen 7 SUV planned for upcoming release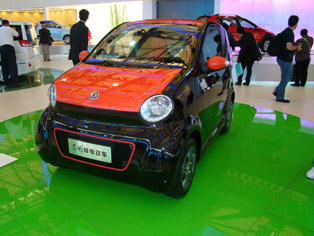 Dongfeng: Low-speed EV using the Smart concept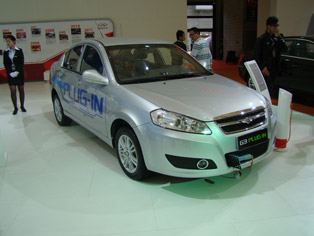 Chery: Announcement of the G3 plug-in hybrid; Trialing electrification of a compact car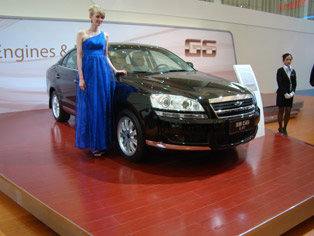 Chery: Announcement of the Riich G6 mid-size sedan, set to rival the Honda Accord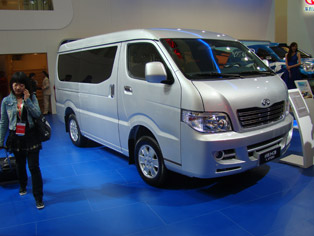 Chery: The Rely H5, strikingly similar to the Toyota Hiace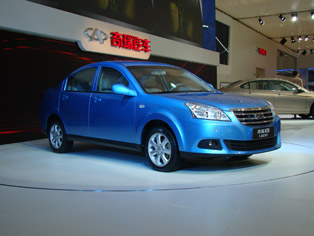 Chery: The E5, an innovative design based on the A5 compact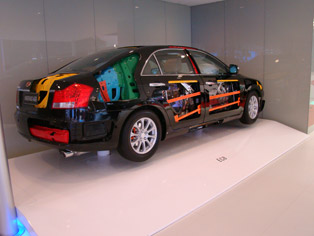 Geely: Cutaway display of the EC8 appealing the model's safety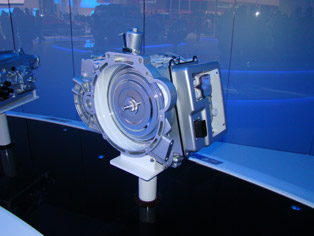 Geely DCT: Progressing development following buyout of Australia's DSI in 2009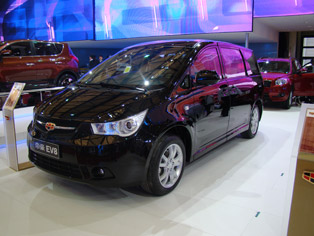 Geely: The EV8 MPV slated to go into production in 2012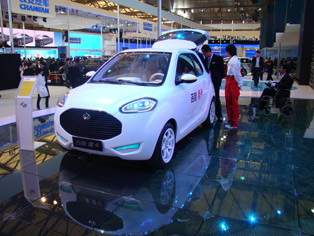 Geely: Debut of the MoCar mini EV loaded with an electric two-wheeler in the back seat; New mobility proposal following on from the IG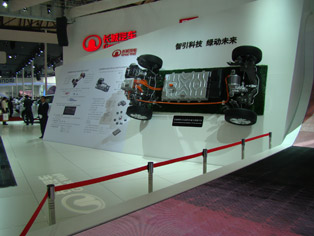 Great Wall: Debut of range extender system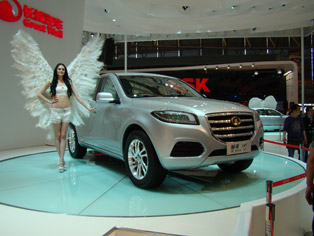 Great Wall: An angel wing-clad overseas model poses beside the new Haval 1F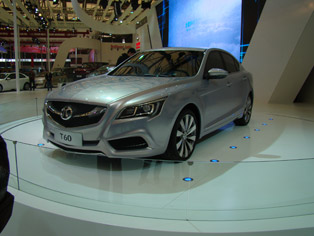 BAIC: Debut of the T60, developed based in the Saab 9-3
BAIC: Front end of the B301 mass production model closely resembles the Mercedes-Benz A-Class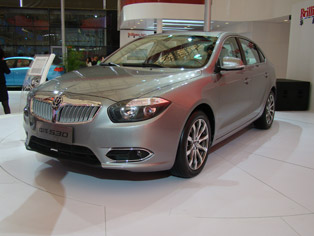 Brilliance: The Zhonghua 530 incorporating BMW design facets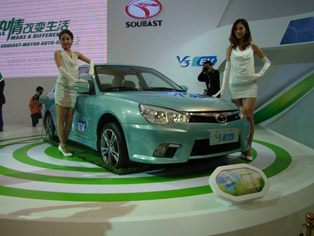 Southeast: Announcement of the V3 EV version as a model to watch out for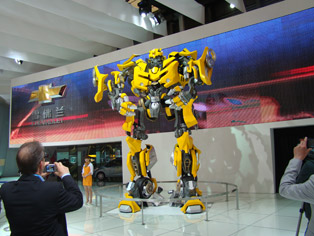 GM: Bumble Bee from the movie 'Transformers' promotes the Camaro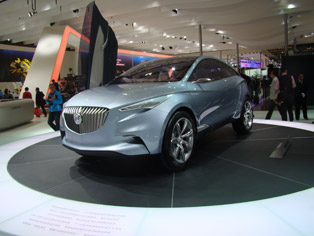 GM: World premiere of Buick's Envision SUV concept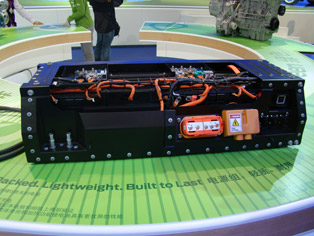 Ford: Display of hybrid vehicle-use lithium-ion battery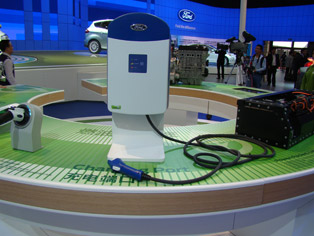 Ford: Charging equipment also on display, appealing the company's own technology for EV-related devices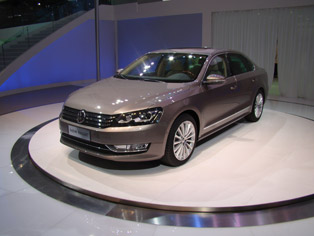 VW: The New Passat mid-size sedan, developed jointly with SAIC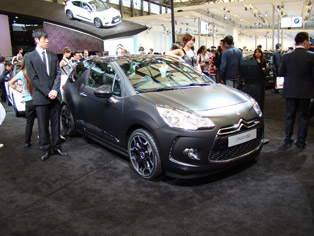 Citroën: The DS3 slated for introduction by Chang'an PSA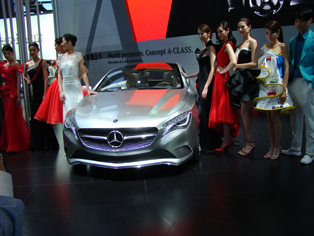 Mercedes-Benz: World premiere of the A-Class Concept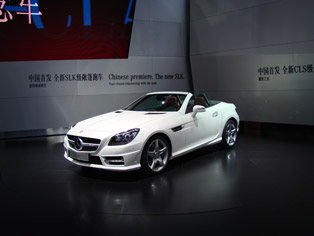 Mercedes-Benz: China premiere of the SLK-Class Convertible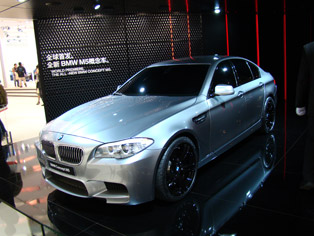 BMW: World premiere of the M5 Concept
BMW: World premiere of the new 6 Series for China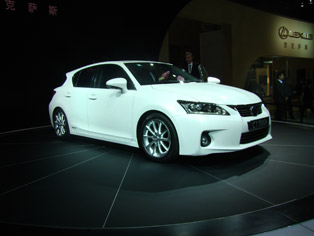 Toyota: Start of sale of the imported Lexus CT200h Hybrid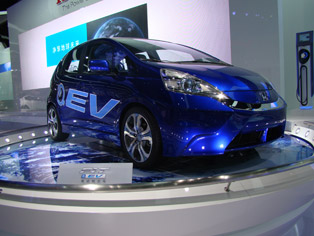 Honda: Simultaneous unveiling of hybrid and all-electric versions of the Fit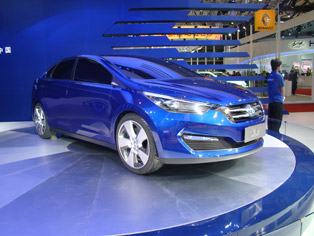 Nissan: Debut of the 'Venucia' joint venture brand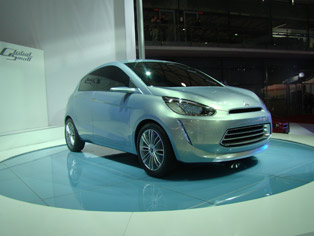 Mitsubishi Motors: China premiere of the strategic Global Small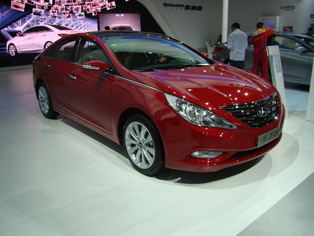 Hyundai Motor: The 8th-gen. Sonata which went into local production in March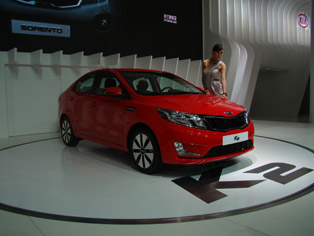 Kia Motors: World premiere of the K2 compact car, slated to go on sale in July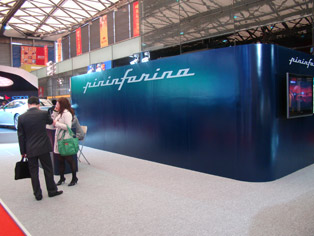 Pininfarina: First appearance at Auto Shanghai; Targeting orders from Chinese automakers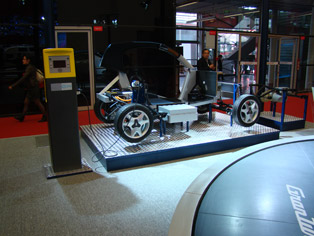 Pininfarina: EV powertrain display; Looking to jump on China's EV development boom